SPREAD YOUR
Wings & Soar!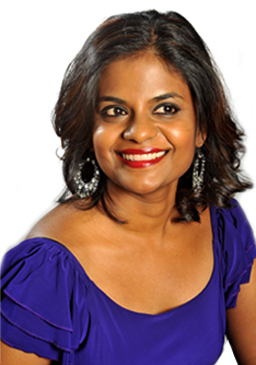 Welcome Magical Entrepreneur!
I'm going to tell you a little bit about myself but before I do that, let's talk about YOU…
>> You believe in magic and miracles.
>> You have a bright, beautiful vision in your heart and fire in your soul to make it happen.
>> You know you have talent and you have a lot to offer but you're afraid of sales and selling
>> You believe that every word carries its own energy and you want to harness this to create a purposeful, profitable business (and a life of your dreams)
If this resonates, then….
You're reading these words for a reason …
Just one year ago, I was a full time writer and copywriter and while I loved to write, I was becoming disillusioned…
I'd written for local and international titles ELLE and Harper's Bazaar, I'd even won a national award for a personality piece in a local magazine but despite years of experience writing, despite working with clients around the world…
Money was an issue. It trickled in.
The thing is, I worked long hours and I worked hard but I was afraid to be visible online. I was afraid to sell and to charge what I was worth because I was terrified I'd come across as gross and sales-ey.
So I did what I always do…I turned to books to find the answers. I was especially fascinated with energy, the Universe and the Law of Attraction.I devoured countless books and even took a couple of amazing online courses.
I could get the Law of Attraction to work. Just not consistently and never for the really big stuff.
I've manifested freebie giveaways and won prizes in radio contests (in case you're wondering, I've won everything from books to theatre tickets!)
But never large amounts of cash or clients who paid well.
Then, I began to work with energy and everything changed.
I started manifesting $10,000 writing projects
and attracting dream clients.
Mindvalley is currently one of my private clients.
But that was only the beginning.
I was led to a powerful healer who helped me re-discover my empathic and intuitive abilities. I had been unconsciously using these abilities to write stellar copy for my clients for years.
I would "channel" their true selves and their writing voice and style and create copy that not only resonated with them but also generated amazing sales but I didn't think this was anything to shout about. I just thought every copywriter worked this way!
But now I know that's not true. I was writing intuitively and I didn't even know it! I had suppressed my gifts for so long that I didn't even recognize them anymore.
But after that incredible healing session there was no more holding back…
I began to see visions of reaching and serving people around the world. I'm an introvert and an empath so these visions scared me a little. I tried to ignore them but they didn't go away.
So I followed my intuition, and a trail of stardust from the Universe…
And it led straight to incredible opportunities, blessed collaborations, and a divine sisterhood of women around the world!
I feel blessed and so grateful. My visions have come to life. Now I get to help clients find clarity, love, inner peace, and loads of cool cash!
I get to connect my two loves — writing and energy work — to help beautiful souls to manifest an amazing income and live their dreams.
Some of my clients have achieved wealth and prosperity. Some have started building their dream business. Some have found love and romance.
All of them have found a deeper, more meaningful connection to themselves but I'm the one who has benefitted the most…
I get to serve these beautiful souls and I've learned the most important secret of all…
When your manifestations and your business are fuelled by the power of personal energy, alignment from within and words that reflect your true essence…
You'll finally spread your wings and soar.
Take The Quiz and release
Your Biggest Limiting Belief about Money